What types of water treatment systems does McGowan Water Conditioning install?
There are a variety of commercial water treatment systems, depending on the size of system you need. They can be as small as a 1cf water softener feeding a single restaurant water heater, to as large as systems used in hotels, hospitals, car washes, apartments and other industrial settings. 
(Looking for "Bottled water services" Contact us today!)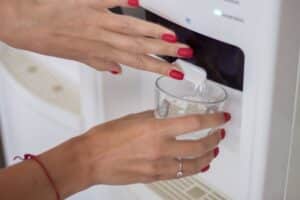 Installation Location and Access.
Before making a purchase for your building, be sure to take into account the installation site and its access. You'll need to determine whether your building has an accessible loading dock or an elevator, as well as if the ceiling overhead height will allow the equipment to be installed without interference from ductwork and other construction above it. 
Once you've made these decisions, we can help you select the best commercial water treatment system for your application. We can also install your new water softener or filter unit and get you up and running. Call us today for your free consultation! We are a locally owned and operated business with over 50 years of experience in the water treatment industry.