What is the Best Water Filtration System?
There are many different types of water filtration systems. Some of them are simple and do not cost much, while others use sophisticated technology. If you want to reduce water impurities, you should look for a system that combines several filters. For instance, you can use a sediment filter or granular activated carbon filter. These filters are not only effective in reducing impurities, but they also improve water quality, including color, taste, and smell. 
(Looking for water softeners? Contact us today!)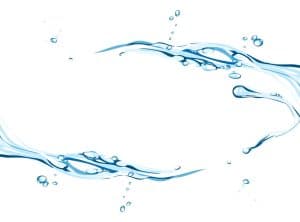 LifeStraw Peak Squeeze
The LifeStraw Peak Series is a collapsible squeeze bottle water filtration system that is ideal for outdoor activities such as hiking, camping, fishing, and trail running. This collapsible system is made with premium materials to keep your drink fresh and healthy for long periods of time. 
Katadyn BeFree
The Katadyn BeFree water filtered bottle is a compact, lightweight device that includes a filter. This water bottle makes it easy to take water on the go. 
MSR Hyperflow
The MSR Hyperflow water filtration system is an ultralight, portable filter that features a hollow fiber media. This material has the unique ability to filter water with an incredibly fast filtering rate. However, it is relatively fragile and can break if exposed to freezing temperatures. This is because trapped water expands when frozen, and this can compromise the filter element. 
Aquasana AQ-5200
The Aquasana AQ-5200 is a complete home water filtration system. It comes with everything needed to install it, including three filter cartridges. The entire system will cost approximately $50 to install. The manufacturer offers a guarantee and warranty to protect your investment. 
LifeStraw Peak Gravity 3L
The LifeStraw Peak Gravity 3L is a portable filtration system that provides superior protection from microplastics, microorganisms, silt, and cloudiness. Made of premium materials, it is highly durable and built for every occasion. You can even use it as a straw or large squeeze bottle. It has a leakproof design to prevent water from spilling out while you're drinking. 
Steripen
The Steripen system uses Ultra Violet light to purify water. It can purify up to 99% of water. This water filtration system also needs a pre-filter to clean the water. This is different from other water filtration systems, which require you to wait for a certain amount of time before the water is purified.