What is the Best Water Filtration System?
When it comes to choosing the best water filtration system, there are several factors to consider. The main ones are the cost, the amount of time you will be using the system, and your lifestyle. Some families are concerned about fluoride, while others worry about allergens in the water. 
(Looking for discount water softeners? Contact us today!)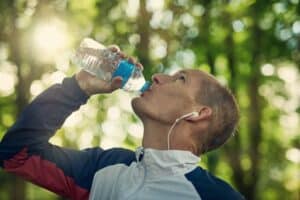 If you are looking for the most effective and efficient method of filtering your home's drinking water, you should consider a whole house filtration system. This type of filter is a great option for homeowners with well water, as it can eliminate many of the contaminants that come with the source. However, these systems can be costly, and you'll need to hire a professional to install them. 
Another option is a faucet-mount water filtration system. These are easy to install, but you can only use them for drinking water. They have an attached change light, which lets you know when it's time to replace the filter. 
Another popular filtration system is a reverse osmosis system. Reverse osmosis filters are more expensive, but they are able to remove a wider variety of contaminants than other types. In addition, these filters don't require as much maintenance as other types of filters. You'll only need to replace the filters once a year. 
There are also under-counter water filtration systems. These systems use several stages of filtration to produce pristine drinking water. Most people say they are worth the money. However, they require more investment than other options, and they aren't designed to last. 
Pentair model PSE1800-P is a great choice for a whole house filtration system. It uses four different filtration methods to make sure that you get the cleanest water possible. One of the filters gets rid of particulate matter, while another removes chlorine and minerals. Also, it includes a water softener. 
If you have a large family or a busy lifestyle, you may want to invest in a more powerful filtration system. Some of the most powerful systems are reverse osmosis, which can be very effective at eliminating both bacteria and heavy metals. A multi-tank design is also helpful, as it prevents the growth of bacteria and viruses. 
Alternatively, you could invest in a more budget-friendly filter. For instance, the Pur Plus Faucet Mount Water Filtration System is relatively inexpensive, and has a low-maintenance design. As long as you drain your water every two to three months, you'll be able to get three months of use out of your new filter. 
Many other water filtration systems offer a variety of benefits, including a high level of convenience. For example, GE's single-stage High Flow Filtration System is a budget-friendly option that is very effective at removing sediment and chlorine. Additionally, its warranty on the control valve is limited, but the company offers a lifetime guarantee on the tanks. 
If you prefer a countertop filtration system, you can choose the Cypress Three-Stage Countertop Water Filtration System. It uses composite plus filtration, which helps remove bacteria and other contaminants.