What Does Water Filtration Do?
Water filtration is the process of removing harmful contaminants from water to make it safe to drink. It is an essential step to ensuring a clean and safe drinking water supply for you and your family. 
(Looking for"filtration water treatment"? Contact us Today!)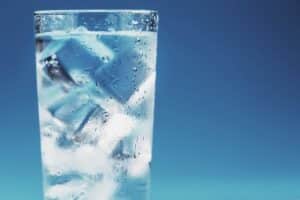 It removes toxins, chemicals and microorganisms that could be dangerous to your health. It also ensures you are getting the right amount of healthy minerals. 
The type of contaminant removal that a water filter can provide depends on the system you are using, and your home's specific needs. There are many different types of filtration systems available, and it is best to consult with a professional before selecting one for your home or business. 
Chemical filtration is the process of removing microscopic impurities from water by creating a chemical reaction with an activated material such as carbon. This method is often the most cost-effective way to remove contaminants and improve the taste of your water. 
There are many different types of filtration options, and they all work differently. You should choose the best option for your particular needs, and always be sure to read the manufacturer's instructions before starting the installation process. 
Physical filtration uses a barrier to remove large particles from the water. These include dirt, debris, and sediment. These filters need to be changed regularly to keep them working effectively and make sure that they are catching all of the impurities in your water. 
The most popular water filtration system for the home is a charcoal filter. This is made from activated carbon that traps all of the harmful particles in your water before they can pass through your faucet. 
This filtration system is ideal for homeowners who want to protect their family's health and prevent the growth of bacteria in their drinking water. This is especially important for those who have young children. 
Deionization (DI) filters can remove all of the ions in the water, leaving you with pure water. These filters use a combination of ion exchange media that attracts positive and negative ions to pull out all of the contaminants in your water. 
RO is another common method of removing impurities in water. It forces water through a semi-permeable membrane under pressure. 
It is often a very effective method of removing harmful chemicals and contaminants from your water, but it is not always the most affordable or efficient solution for every home. It is important to choose a water filter that is the right size for your home, and one that will remove all of the contaminants you want to remove. 
UV light is another filtration technique that is safe and effective for treating water. It is typically used in conjunction with other filtration methods to help kill harmful viruses, bacteria, and parasites. 
A good UV light will remove a variety of microorganisms, including those that cause diarrhea and stomach upset. It will also eliminate odors and stains from your water. 
Water filtration systems can be used to treat a variety of sources, from municipal to well water. They are also commonly used for industrial applications, such as cooling systems and commercial coffee machines. They are also beneficial in agricultural use, as they remove harmful pesticides and herbicides from the water and improve crop yields.