How Much Does Well Water Testing Cost?
Depending on your needs, the costs of well water testing can vary. However, they are generally considered reasonable. Some people have their water tested at least once a year, while others may opt to test it once every few years. 
(Searching in Google "water filtration systems for homes"? Contact us today!)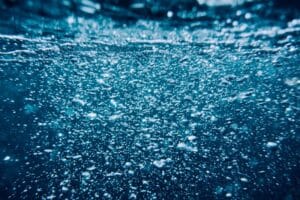 Water is tested for many types of contaminants, such as bacteria, toxic metals, and chemicals. In general, well water testing is done to ensure that the water supply is safe and clean. It also helps to know whether your well is producing as much water as it should. 
The cost of well water testing depends on the type of water you use and the number of contaminants tested. A simple home well water test kit can cost between $10 and $30, while a larger, more comprehensive kit can cost between $50 and $150. These kits will include test strips for a single contaminant or a handful of contaminants. 
Home well water testing kits can be purchased from hardware stores, big box retailers, and online retailers. They may also be available at your local health department. For an additional cost, you can hire a professional to test your water. 
Regardless of whether you are a homeowner or a business owner, you should always test the water you use. Your well water may contain chemicals, pesticides, and other contaminants that can harm your family. For example, young children are more susceptible to the harmful effects of contaminants. Moreover, the quality of your well water may be affected by mechanical defects. These defects may cause the water pressure to drop and contaminate your water. 
When buying or selling a home, you may be required to have a good inspection. Depending on your state or county, you may need to have the well inspected prior to closing on the sale of the home. In some cases, a buyer or seller may be required to pay for the testing of a private well. 
Generally, the cost of well water testing is reasonable, but it can vary depending on the type of test and the organization performing the test. The EPA website lists state-certified laboratories that can conduct water testing. You can also contact your local health department for a list of approved inspectors. You can also find out if your local municipality has a mandatory point-of-sale well inspection mandate. 
The cost of good inspections and testing depends on the type of test, the depth of the well, and the location of the home. A home inspection can cost from $250 to $550, while a septic inspection can cost from $400 to $650. In addition, there may be an additional cost for travel, which can range from $1 to $2 per mile. This may be applicable if you live in a remote area. You can save money by bundling your services, as most companies offer a discount if you perform both inspections in the same visit. 
If you own a home or business in a rural area, it is important to test your water. In many cases, these homes are built with wells, which are more susceptible to contamination than those constructed with public water systems. It is also a good idea to test your water after it has been repaired or renovated.