What are the benefits of using a countertop water filtration system?
Keeping your body hydrated is an important part of maintaining good health. Drinking filtered water is one way to do this. It can help you maintain a healthy body weight and improve your energy levels, while also improving skin, hair, nails, and the digestive system. 
(Looking for "Reliable Water Treatment"? Contact us today!)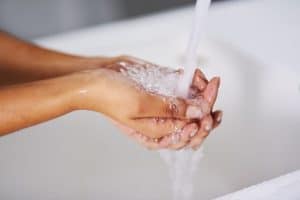 If you're worried about the quality of your home's tap water, a countertop water filter can be a great solution for you and your family. These systems are easy to install and work to purify your water at the source, so you can enjoy cleaner, better-tasting drinking water throughout your entire home. 
Countertop filters are typically cheaper than other filtration options, making them an affordable option for people who want to have better water in their home. However, they don't usually offer the same functionality or comprehensive filtration that other systems provide. 
While they're convenient, countertop filters don't address many water quality issues that can be harmful to your health and home. For example, some don't filter lead or arsenic. They may also have trouble reducing the presence of fluoride. 
You can get a wide variety of countertop water filters, ranging from pitcher filters that cost less than $30 to more advanced filtration systems that cost upwards of $300. Affordability is a big factor, so be sure to compare the costs of each model to find one that suits your budget. 
These systems are also easier to use than other filtration solutions. They can be set up and used right away, compared to whole-home filtration systems that require professional installation. 
Countertop models are also easier to move from room to room because they don't have a large footprint and can fit in small spaces. Some models even come with a travel filter, so you can take filtered water with you when you're out and about. 
They're also durable and long-lasting. Some countertop systems are made from stainless steel, while others use copper to treat your water and remove a wide range of contaminants, including chlorine and lead. 
It's best to consult a water expert to learn more about the type of water filtration your family needs. They can perform a water test to determine the level of contaminants present and help you choose the right system for your home. 
You can also try a water taste testing kit to test your current drinking water for contaminants like chlorine and fluoride. These tests will help you know if you need a new countertop water filter or another type of filtration system to get the best results from your drinking water. 
While they're more expensive than other filtration systems, countertop systems are still more affordable than under-sink filters and whole-house filtration systems. They're a great choice for families on a tight budget, and they can improve the quality of your drinking water while also helping you cut down on plastic bottles. 
If you're concerned about the quality of your tap water, a countertop water filter can make it easy to enjoy clean, delicious, and fresh drinking water at home or on the go. These systems are easy to install and can be used with any faucet in your home, allowing you to have better-tasting, healthier water at the source.